Beginner's Guide: How To Start Your Own Crystal Retail Business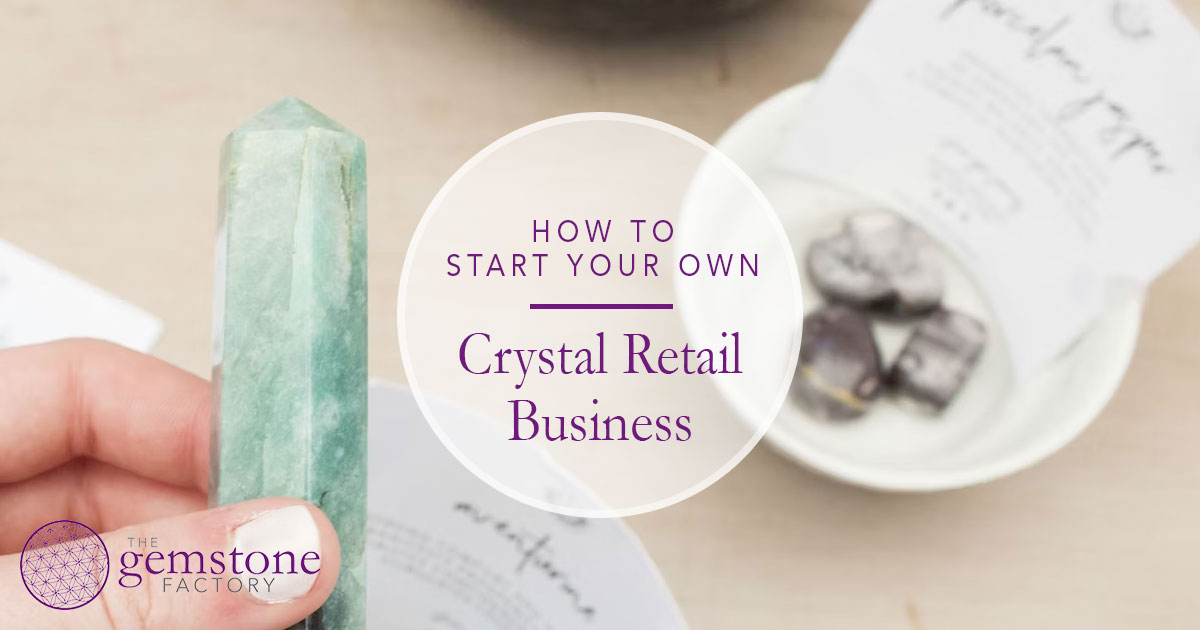 Owning a crystal business can be both satisfying and lucrative. Some gemstone shoppers buy crystals for their inherent energy, while others value their aesthetic appeal. No matter where your target market fits in that range, crystals are a great product to build a business around. Follow this guide for a step-by-step walkthrough to start your business.
8 Steps To Getting Your Crystal Business Up And Running
At the core of most successful small businesses is a passionate person who loves their products. As a crystal lover who wants to share the delight that these stones bring, you're a good candidate for success. Here are eight steps to take to help you get your business established.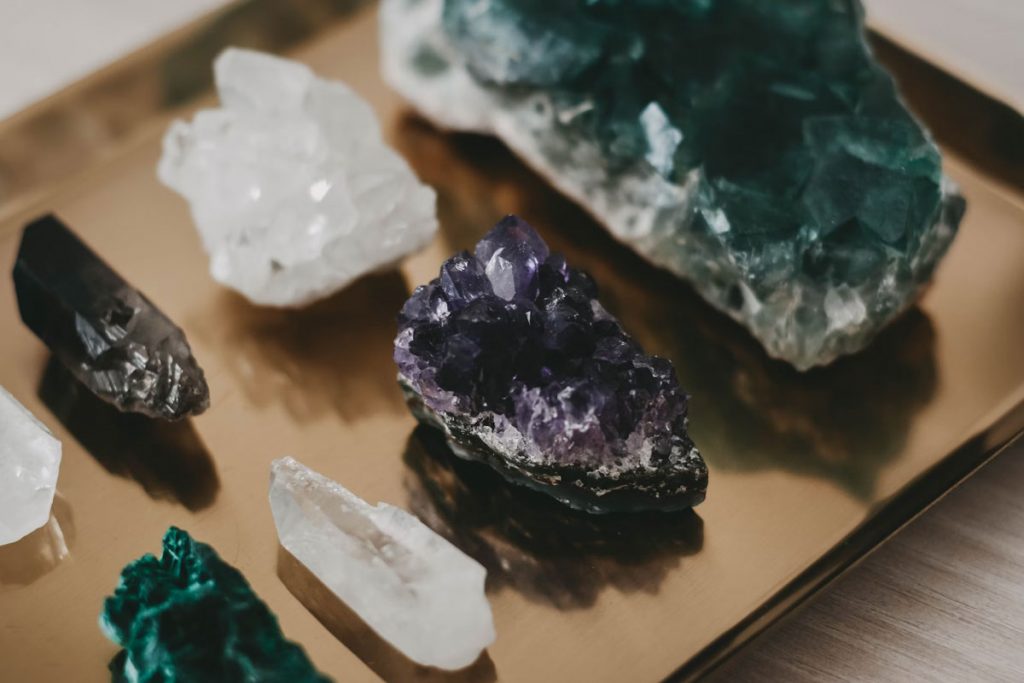 1. Identify Your Gemstone Niche
Finding your specialty can help you present your products or services in a way that attracts your ideal customer. Before deciding what you want to sell, it's a good idea to determine who you want to sell to. Narrowing your focus to meet their needs will ensure they keep coming back. Some options to consider include:
Crystal collectors
Gift shoppers
Home decor shoppers
Interior designers
Crafters
Holistic health and wellness practitioners
New age enthusiasts
Yoga or meditation practitioners
2. Name And Brand Your Store
Choosing a name for your crystal business is an important part of positioning yourself in the market. Pick a name that aligns with your business's focus. Aim for something easy to pronounce and simple to spell. Bonus points for making it memorable! Keep in mind that once you have loyal customers, it is difficult to change the name of your store.
Once you've settled on a name, think about your brand identity. Consider your shop's visual design, which includes a logo, brand colors, name typeface, and personality. A strong brand can help customers identify your business, both in person and online. Brand recognition helps develop their confidence in your venture, and grows customer loyalty.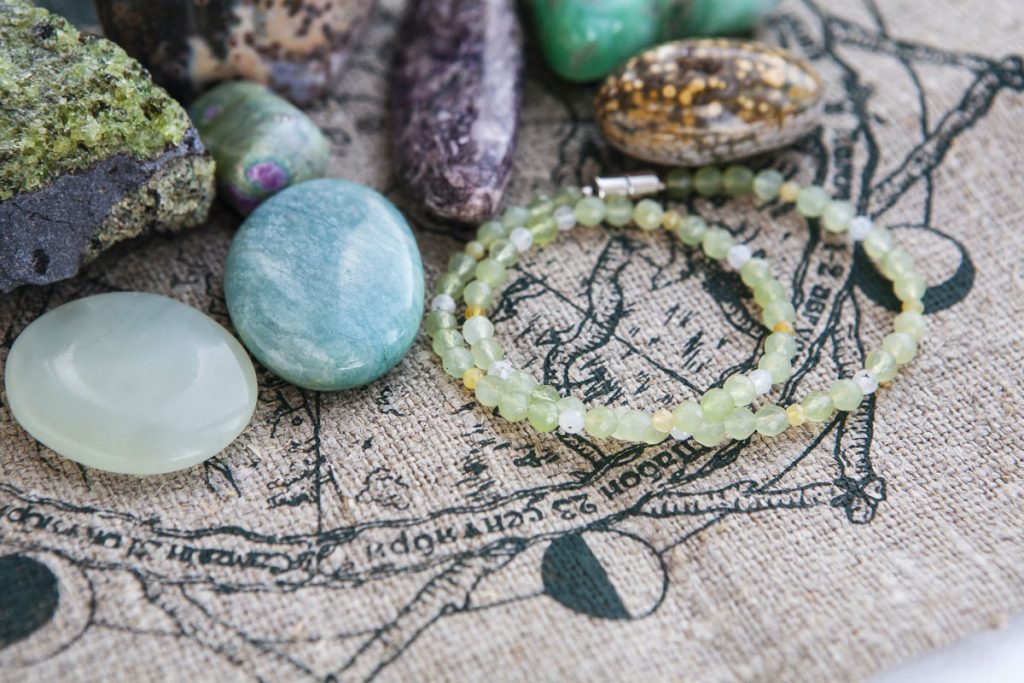 3. Decide What Type Of Shop You Want
As a retailer, you have several business models to choose from. To help you figure out which suits you better, consider how much finance you have available and look for the option that works with your budget. If you are flying solo initially, think about whether you'd prefer a flexible work schedule, or whether you're happy to work retail hours.
Brick And Mortar Store
Establishing a physical store makes it possible for your clients to visit, browse your products, and make purchases. This is a good option if you have the finance available for setting up the shelving and displays, stocking up on packaging materials, and purchasing stock to fill the store. You'll also need to invest in a point-of-sale system and cover monthly expenses such as rental and utility costs.
A physical store is ideal if you're thinking of running workshops or craft classes. Choose your store location carefully by considering any nearby competitors. Positioning your store close to a complementary store, such as a health store, can bring you lots of foot traffic. The bonus of a physical store is that gemstones are beautiful enough to sell themselves!
Online Crystal Store
Setting up an online shop requires a much smaller financial investment. Online retail also gives you access to a much larger customer base as you're not limited to walk-in clients. Packaging, mailing, and delivery are additional expenses to consider and build into your retail pricing.
To set your online store apart from others, get creative. You might want to start a subscription service, a gemstone of the month club, or a birthday service specializing in delivering beautifully packaged birthday stones.
Crystals are typically sold online in one of three ways:
Social media platforms
Online marketplaces (i.e. Etsy)
Retailer websites
Combination In-Person And Online Store
If you have the start-up resources and funding, you can set up a physical store and offer online sales. Combining both models gives you access to a large customer base. As your business grows, you may need to consider expanding your team to cope with the demands of running both types.
Pop Up Shops and Markets
There are a wide variety of markets and temporary shows that set up throughout the year all over the country. Markets offer flexibility and you can work around your schedule by choosing which days or holidays you would like to work. Selling your crystals at local markets requires a smaller capital outlay. You can purchase merchandise for each show as needed and you don't have an ongoing monthly rent to pay. Markets can be a springing board for a future brick and mortar shop. You can also promote an online store at the market. Customers visiting you at the market become familiar with your brand. You should have a sign up book at your booth to collect customer telephone numbers and emails so you can contact them regarding future events.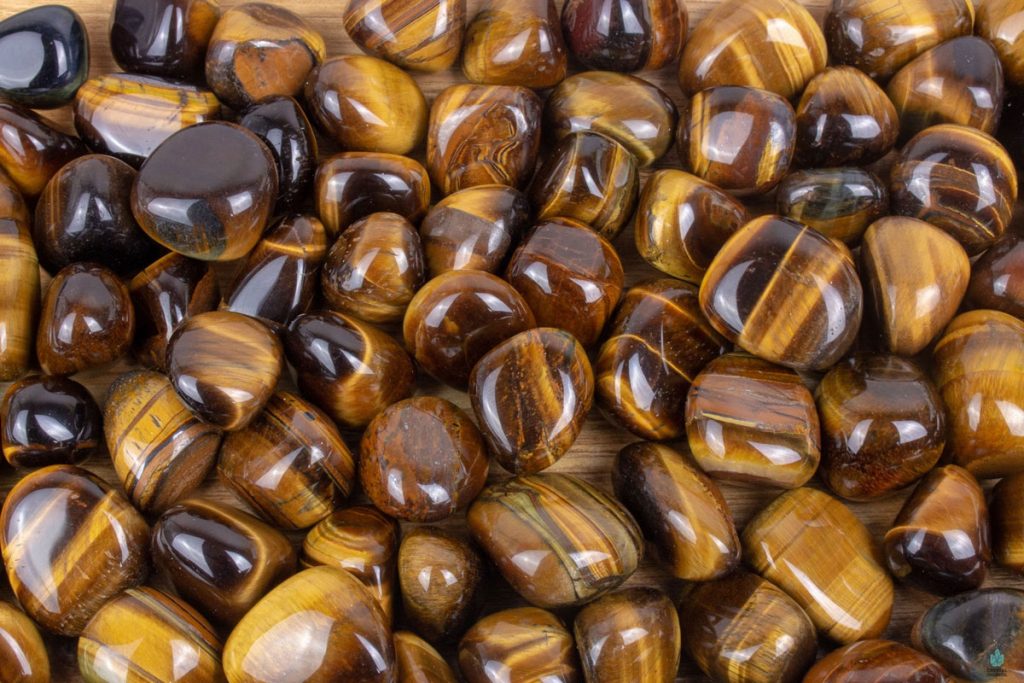 4. Find A Product Supplier
Finding reliable gemstone wholesalers is a crucial part of running your business. Buying in bulk from a wholesaler gives you better pricing on the stock you purchase. When you add your markup to the products, the pricing remains competitive.
Dealing with a supplier that carries a full range of stock means less shopping around. This frees you up to spend more time serving your clients and growing your business.
When sourcing your products, look for a supplier that offers:
Competitive pricing and a wide range of products within your niche.
Value for money as cheap suppliers may provide crystals that don't meet your quality expectations.
Quality products build your reputation as a retailer and grow consumer trust.
Reliable service from your supplier makes it easier for you to be reliable for your customers.
Responsive to their clients. A supplier should be quick to respond to queries regarding products or pricing.
Flexibility in a supplier makes it possible for you to accommodate your customer's urgent requirements and requests.
Check how long a wholesale gemstone supplier has been in business. Those that have been in business for many years can usually be trusted.
5. Source Packaging Materials
Whether you're packaging up gems to hand to customers over the counter, or put in the mail, you'll need packaging materials, such as boxes or padded envelopes, that will protect their purchases. You may want to invest in branded packaging as it's a good way of growing brand recognition. Consider buying bubble wrap to protect the gemstones from getting damaged.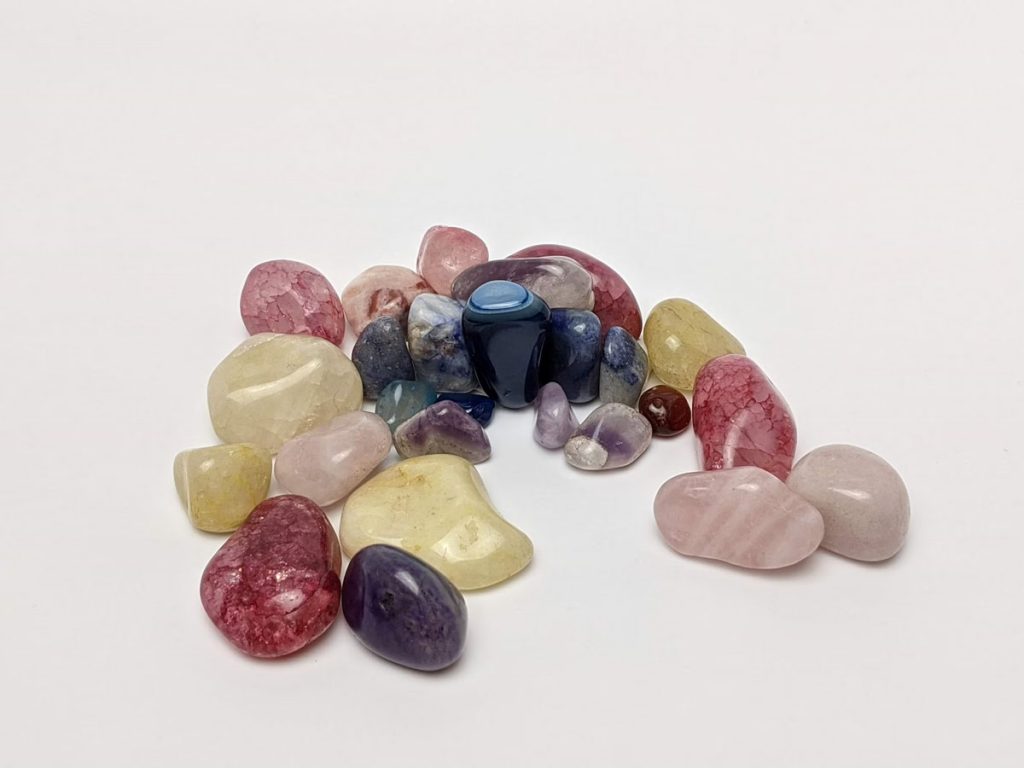 6. Display Or Photograph Your Stock of Crystals
Clear, crisp photographs of your crystals are essential for an online store as they show off the qualities that make each stone unique. If you're displaying gemstones in-store, take advantage of lighting to highlight the sparkle, shimmer, or deeper layers of color.
7. Consider Marketing & Advertising
Establish branded social media accounts for your crystal business. Plan your posting strategy to include interesting gemstone product information, gorgeous photos that catch attention, and sales or current specials. Many social media channels offer a paid advertising option that allows you to target your ideal customers.
For a physical store, you can opt for traditional marketing strategies such as running adverts in the local newspaper, advertising flyers, or in-store specials to draw people in.
8. Investigate Trading Licenses & Compliance Certificates
You may need trading licenses or compliance certificates to operate your business. Check your local state requirements, as they may vary from state to state. Your local government office or business licensing agency can guide you. You might need:
To register with the Internal Revenue Service (IRS)
A zoning permit
A seller's permit
A business license
Insurance

Crystal Wholesalers That Ship Nationwide
The Gemstone Factory operates from a 15,000-square-foot facility that holds an ever-changing collection of the most beautiful crystals the world has to offer. With over 28 years of experience in importing and distributing gemstones, we are a one-stop gemstone wholesaler for retailers of all sizes. Contact us to visit the showroom or browse our online gemstone products and order via the website to stock up for your new store.