The Gemstone Factory: Wholesale Distributor Of Crystals, Gemstones, Rocks & Minerals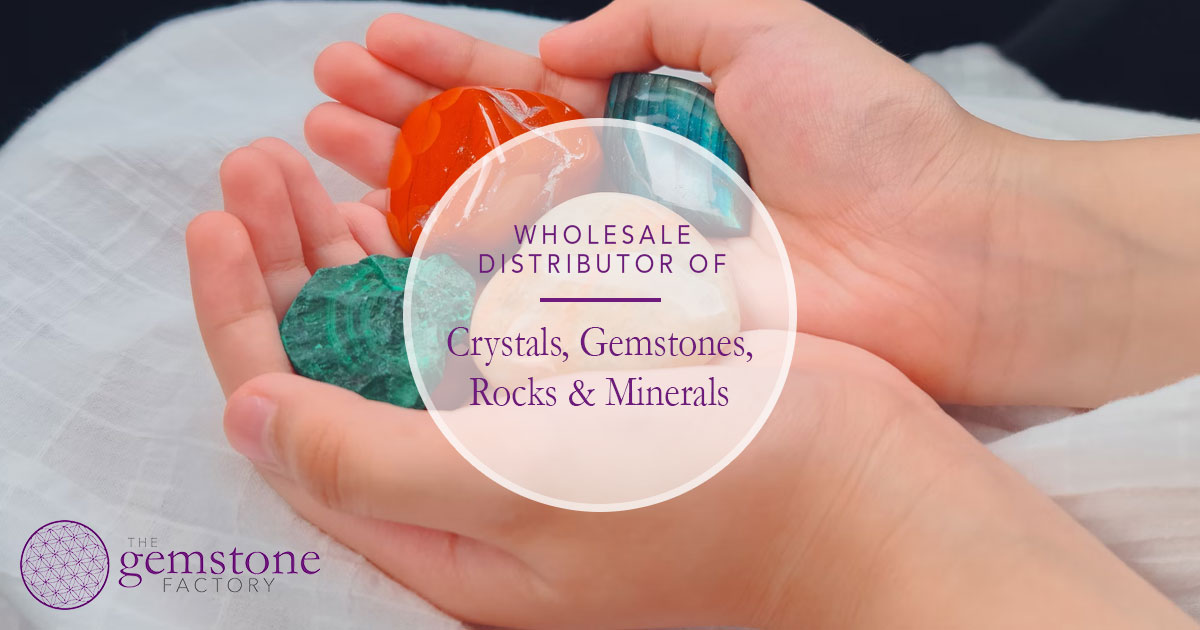 Gemstones have been popular for thousands of years. Some embrace gemstones for healing, others to influence the energy fields in their homes, and many just love the sparkle and color they add!
The Gemstone Factory was born from a single box of beautiful rocks found at a gift show and has grown over the years to fill a 15,000-square foot facility shipping gems worldwide. As the business has expanded, so has the range of products they offer. Here's a quick overview of products available from The Gemstone Factory.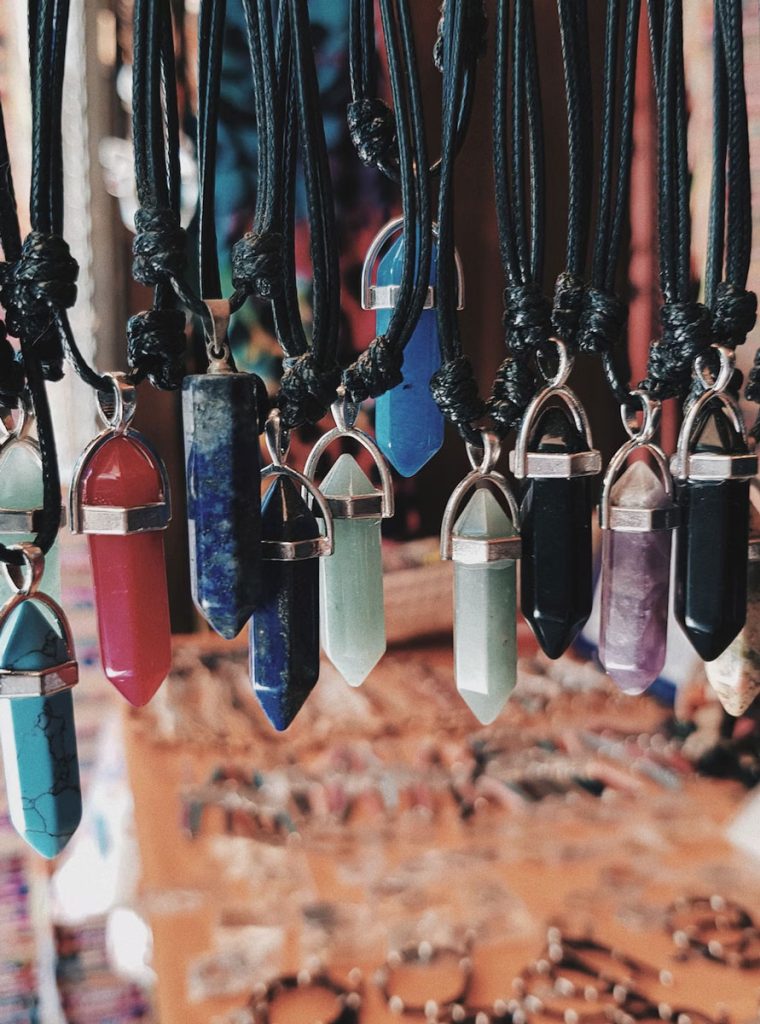 Presents For Gift Shops
Gift shops are treasure troves that clients love to browse. While all of the products would be right at home on a gift shop shelf, these are some favorites:
Delightful miniature gemstone trees that come in assorted sets.
Worry stones which are designed to soothe and calm but are also a feast of vivid color.
Exquisite milky-white shaped bowls, candleholders, and flower pot candleholders made from Selenite crystal which is said to be the stone of mental clarity.
Ever-popular angel gemstones, made from polished quartz, aventurine, and other types of gems.
Supplies For Crystal And Metaphysical Stores
For stores that serve a new-age clientele, The Gemstone Factory provides a full range of stones, accessories, and other sought-after items, popular pieces include:
Chakra healing tools including obelisks, wands, and chakra-changeable pendulum sets.
Chakra jewelry such as earrings, bracelets, pendants, and necklaces.
Gemstone Rune sets for clients wanting to deepen their experience of meditation.
Decorative chakra throw covers in vibrant colors which are both unique and meaningful.
Popular gemstone spheres for meditation and display.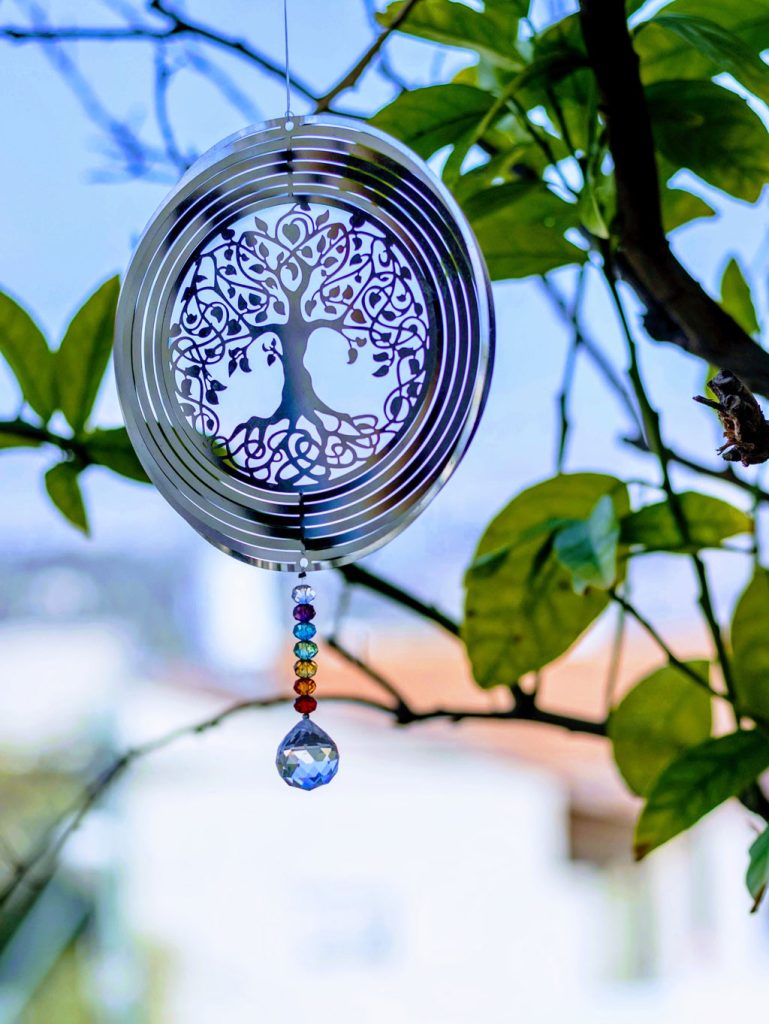 Eye-Catching Products For Online Retailers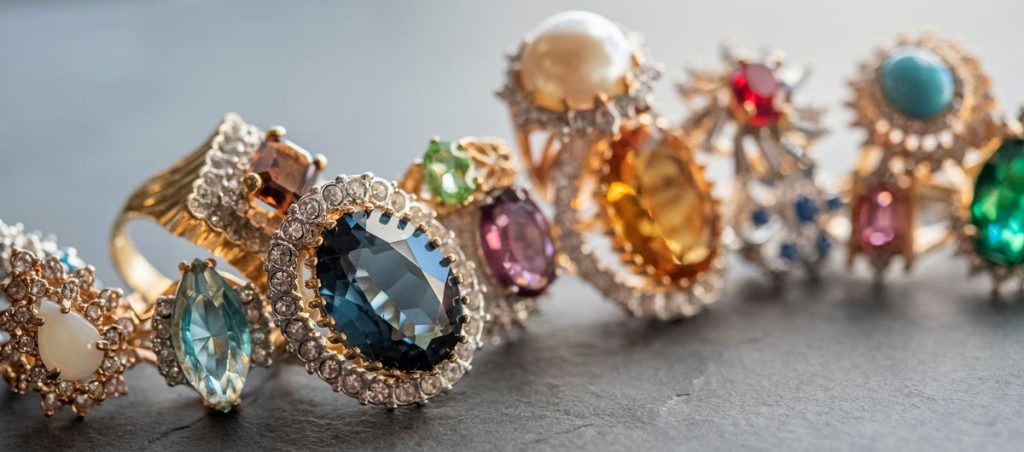 Gemstone jewelry is popular with online retailers. The bright colors, depth, and sparkle of different gemstones make attractive listings on a website. The vast product range includes bracelets, earrings, malas, necklaces, rings, and pendants.
Online craft stores can stock up on braided pendant cords, cages, and small gemstones for clients looking for jewelry-making supplies.
Tumbled stones and polished stones are always popular. They offer your customers an inexpensive way to purchase crystals. The Gemstone Factory also sells pouches, stands, and other displays for clients to use to compliment their purchases.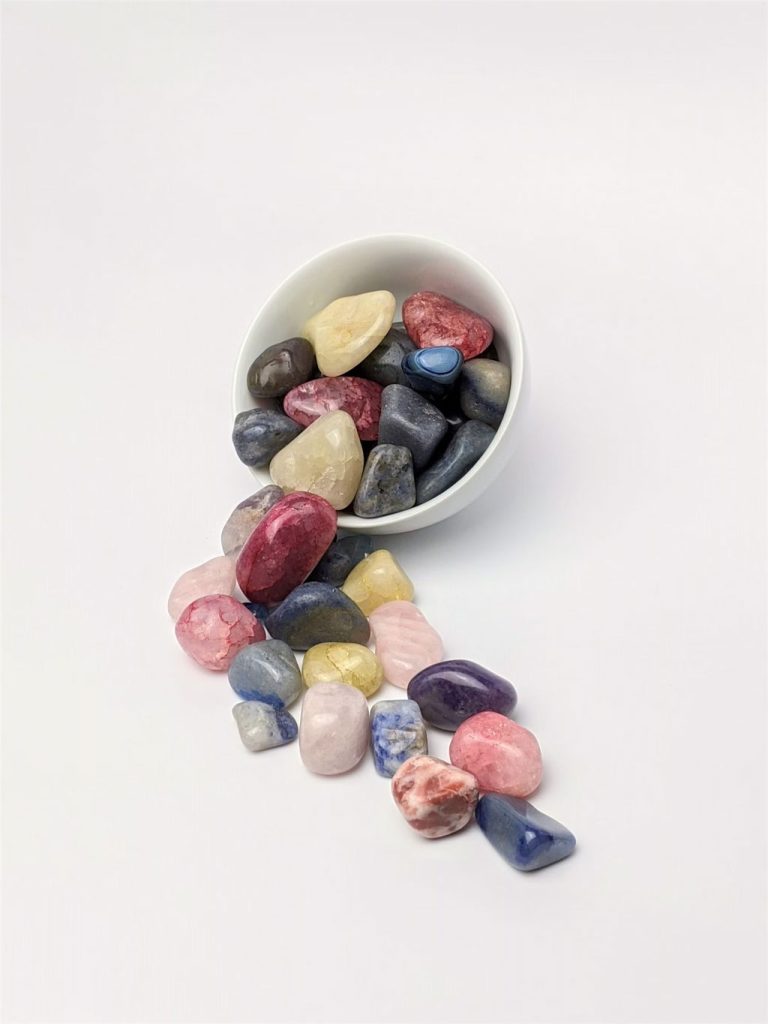 Inspiration For Interior Decorators
Interior decorators can use gemstones to provide interest and texture in the decor of a room. Larger gemstones or shaped stones such as faceted points or gemstone bowls can be used as the focal point of a design. For decorators who love layering light, gemstone lamps are not only functional but aesthetic and meaningful as well. Consider our range of:
Selenite skyscraper lamps as the elegant white structure offer a serene glow.
If you prefer salt lamps, you can choose natural shapes, spheres, pyramids, or salt fire bowls.
A polished egg-shaped gemstone on a display stand is a true art that sparks conversations among guests.
Display Pieces For Galleries
The Gemstone Factory offers larger display pieces perfectly suited to the artistic buzz of galleries. The dramatic colors and enigmatic sparkle bring a glimpse of the artistry of nature into spaces traditionally filled with the creative genius of human artists.
Gallery visitors are often looking for that special piece that fits in with their aesthetic and takes their breath away. They may come to the gallery looking for a painting but fall in love with natural art in the form of an Amethyst Cathedral. Cathedrals are flat-bottomed cave-like gems that show the contrast between the rugged outer layer and the multi-faceted sparkle of the inner stones that gleam as they catch the light.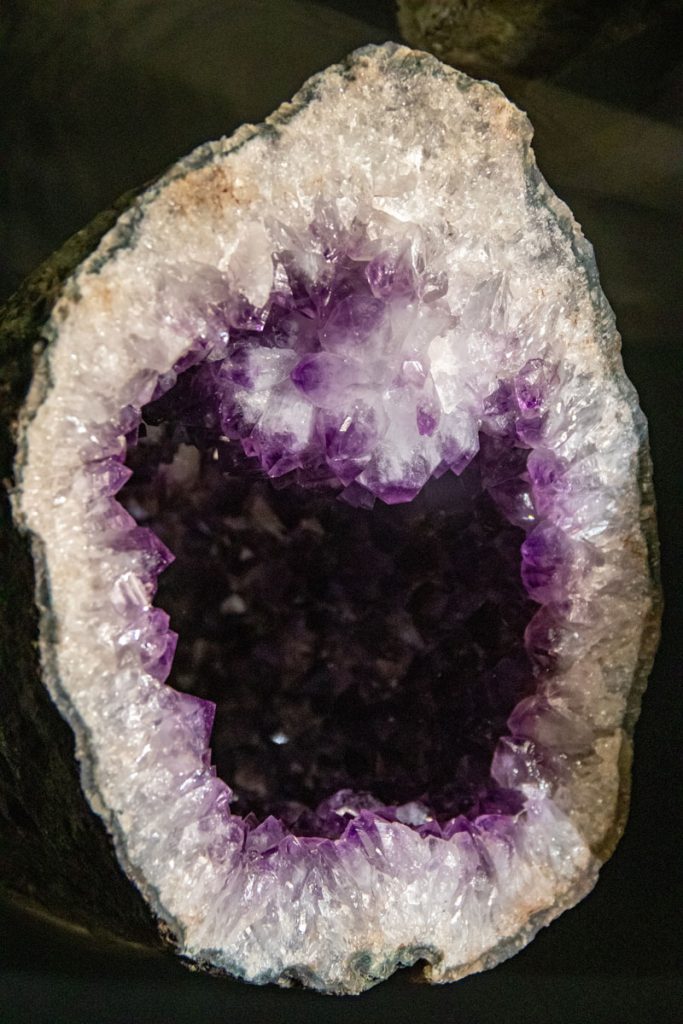 Shop The Gemstone Factory From The Comfort Of Your Office
No matter which line of business you're in, The Gemstone Factory has all the gemstones and related products you're looking for. They take great pride in their stones that are sourced from across the world and look forward to sharing their beauty with you.
Register on the website to browse and order, or email them at sales@gemstonefactory.net. The unique products offered will keep your clients happy!