Why You Should Buy Your Crystals From A Wholesale Distributor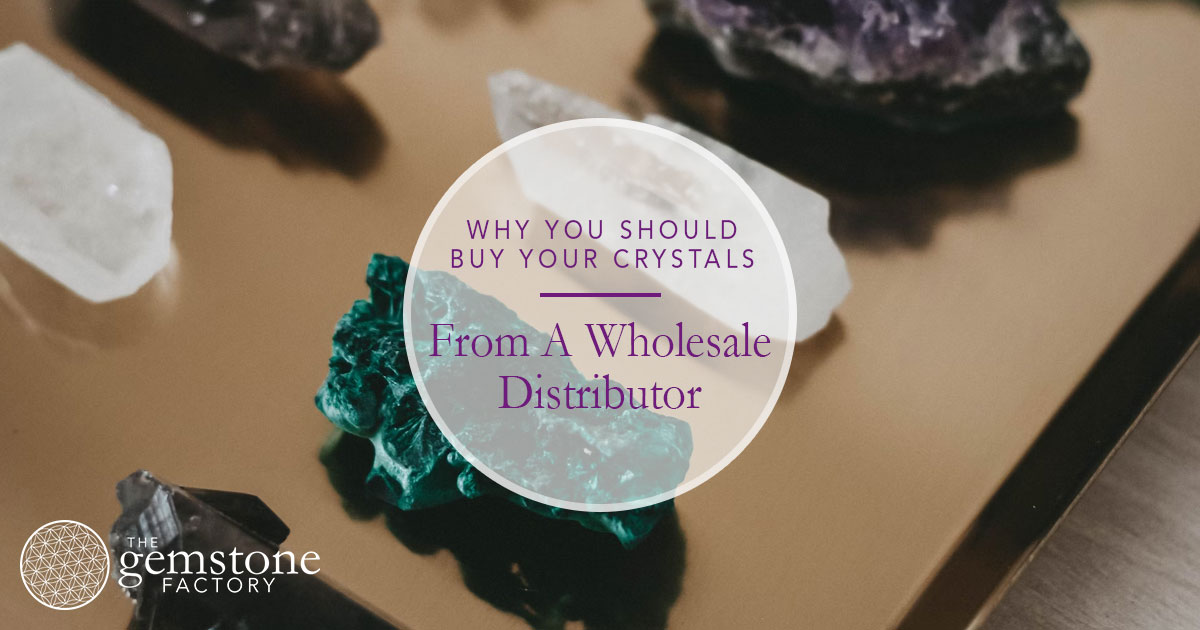 When looking for a source to purchase crystals for your business it is beneficial to find a wholesale crystal distributor, that caters to businesses. There are several important factors to consider in searching for your source. Does the company offer wholesale prices to businesses only or are they offering the same prices to anyone visiting their site? Will they be competing with you to sell the same merchandise you are looking to offer in your business?
To begin the search process, it's important to see if you are asked to establish an account with the distributor that requires documentation to view wholesale pricing. If so it is likely that you are purchasing from a true wholesaler offering special pricing for businesses
Also look to see if the wholesaler has a website that is easily navigated showing pictures and clear pricing information for the products described. Does the website offer a shopping cart for easy time-saving purchases? By utilizing a shopping cart, once your account is set up, you can conveniently place orders for multiple items, optimizing shipping costs through order consolidation.
Extensive Crystals Selection
Another benefit to purchasing crystals from a wholesaler is the opportunity to choose from a large variety of merchandise. By ordering an assortment of merchandise, you gain the advantage of outfitting your store with a great selection of diverse crystals. At The Gemstone Factory, we proudly sell a wide range of gemstones, crystals, and minerals such as:
Should you have a specific item in mind, our website provides a search feature for quick and easy navigation. Our new products section showcases our latest additions. We offer stones in clusters, groups, and lots, depending on availability. Many items are available in smaller and further discounted large quantities to fit all budgets. Regularly checking our website ensures you don't miss out on beautiful items.
Choosing a Reputable Crystal Distributor
When selecting a wholesale crystal distributor, it's important to work with a company known for selling high-quality pieces that has been in business for many years. Gathering information about a company before making a purchase ensures a successful experience.
Support Small Businesses
By purchasing crystals from The Gemstone Factory, you actively support a small business. Directly buying from a wholesaler eliminates intermediaries, reducing costs. This allows the wholesale crystal distributor to offer their items at affordable rates.
Explore Our Wholesale Crystal Store
The Gemstone Factory specializes in wholesaling crystals, gemstones, and unique gifts. Our inventory encompasses crystals in various sizes and shapes, including spheres, free forms, points, hearts, buddhas, tumbled stones, jewelry, worry stones, palm stones, and pendulums. Additionally, we also offer large pieces suitable for gift shops, galleries and museums.
We are dedicated to providing top-quality pieces for the best price while maintaining transparency about the quality of our inventory. Visit our website or contact us for more information about our wide range of inventory.